If you're looking for a hairstyle that's grungy and edgy, check out these five killer styles! In addition, you'll find some of the best ways to get messy hair while still looking like you just stepped out of your stylist's chair.
Contemporary grunge hairstyles
The first style is the 'Messy Bun.' This punk-inspired look is perfect for someone who doesn't want their hair in their face.
The second style is called the 'Messy Side Ponytail,' which has all of its strands pulled back on one side with an elastic band.
Next up, we have the 'Ponytail Knot.' Like our last style, this knot starts at one side of your head and goes around it twice before being finished.
Bridal Updo with Grunge Hair: For this style, all you need is a few bobby pins and hairspray. Create two small braids on either side of your head by gathering hair from both sides into one hand. Then twist the braids together in the back of your head until they meet. Secure with bobby pins and hairspray to keep it in place throughout the day. This style is perfect for any event where you want to feel beautiful but still edgy at the same time!
Make my hair look grunge
Grunge hairstyles are a 90's throwback that is back in full force. You can wear your hair down and messy or slick it back into a ponytail with some product with the grunge look. The possibilities are endless with this style!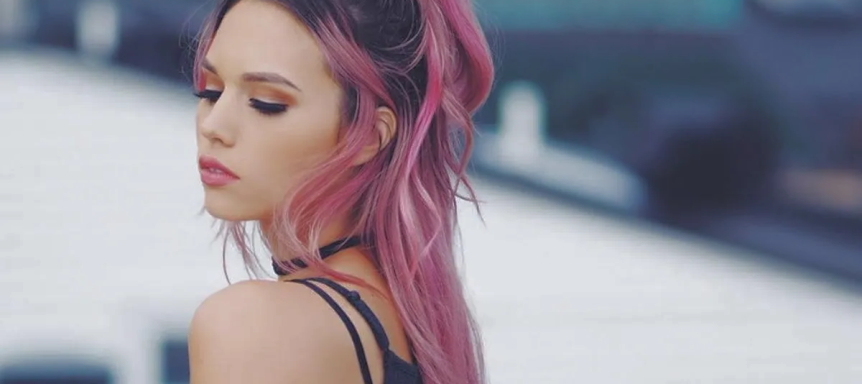 How do you get the grunge look? It doesn't just happen overnight! There are several steps to achieving this cool and stylish hairdo:
Start by applying dry shampoo to your roots and combing through, then tease your roots for added volume.
Create a side part on one side of your head and brush out all tangles from wet strands before blow-drying them straight with a round brush.
Apply hairspray to keep loose volume.
Grunge hairstyles are a big trend right now, and we're obsessed with them! We've put together some of our favorite grunge hairstyles that you can try out yourself. Check them out for some excellent inspiration.